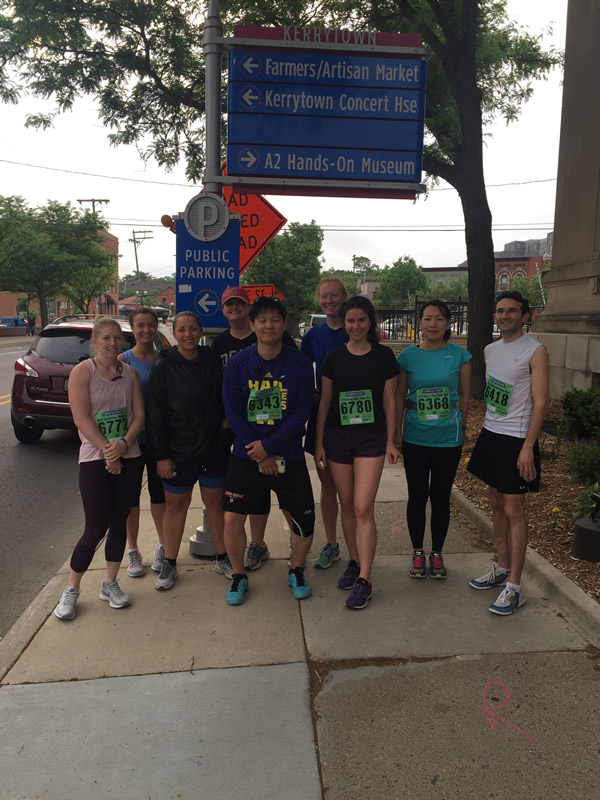 BWR Lab had a successful 5k competition coming in 1st place amongst the team 5K open competition. The lab had also impressive top ten finishes within individual age brackets as well (as below) ######## BWR Lab Team named "Feel the Burn" – 1st place in Team 5k OPEN...
read more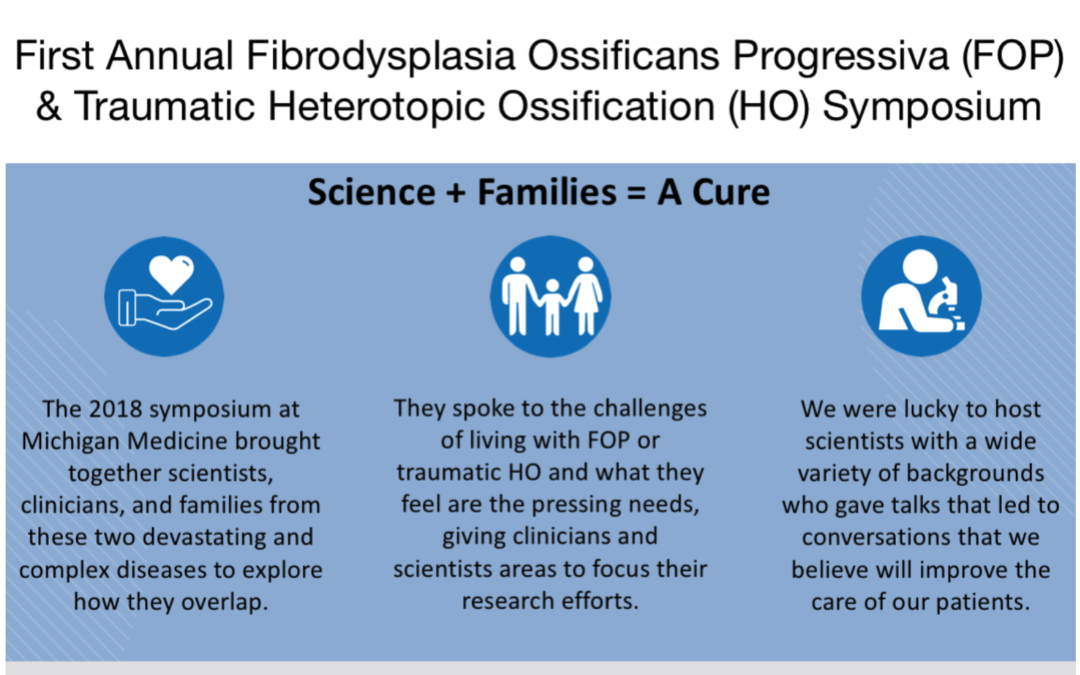 https://medicine.umich.edu/dept/surgery/news/archive/201809/first-annual-fibrodysplasia-ossificans-progressiva-fop-traumatic-heterotopic-ossification-ho
read more
University of Michigan Burn/Wound and Regenerative Medicine Laboratory Benjamin Levi, MD Close Collaborators at UM: Yuji Mishina, PhD : School of Dentistry Ernestina Schipani MD, PhD: Department of Cell and Molecular Biology Paul Cederna MD: Department of Biomedical...
read more
On October 13-14, the world's leading experts in FOP gathered in Sardinia, Italy for the 2017 Drug Development Forum (DDF). The 2017 DDF attracted researchers from 21 different countries to discuss their latest research findings, to solve key issues in FOP drug...
read more
The American Journal of Pathology's Facebook page and on Twitter @AJPathology.  We posted it earlier with the accompanying press release, but we wanted to inform our readers that, as an Editor's Choice article, the full text is now freely available to everyone.
read more
http://www.ifopa.org/fop_research_at_university_of_michigan
read more
http://www.wnem.com/story/35595284/fenton-girl-hit-by-boat-while-swimming-in-lake-ponemah
read more
Congratulations to Dr. Kavitha Ranganthan for being awarded the ASBMR Young Investigator Award. This particular Young Investigator Award was created in 2014 to recognize an outstanding abstract submitted by a female young investigator in bone research. The award is...
read more